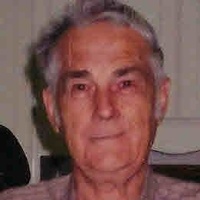 Mr. Grady Eugene Rouse of Trumann departed this life on Wednesday, December 5, 2018 at St. Bernards Medical Center in Jonesboro, AR at the age of 87 years, 4 months and 21 days. Mr. Rouse was born Tuesday, July 14, 1931 in and a lifetime resident of Trumann. He was a veteran of US Army, retired employee of Singer Company, and over the years he was a volunteer fireman for Trumann Fire Department, served as Deputy Sheriff for Poinsett County and was a founding member of Calvary Baptist Church. He was preceded in death by one daughter, Barbara Ann Rouse; two sisters, Marie Penley and Shirley Wells; two brothers, Douglas Rouse and Sonny Rouse and his parents, Clerance and Annie Pearl Knox Rouse.

He is survived by his wife of 66 years, Jewel Rouse of the home; three sons, Larry Rouse of Chester, VA, Jimmy Rouse and with Sandra of Marked Tree, AR and Kenneth Rouse and wife Teresa of Harrisburg, AR; four sisters, Hazel Craig and Francis Holt of Trumann, and Glenda Fay Kellum and Betty Lou McGuire of Athens, AL, 9 grandchildren, 18 great-grandchildren and 1 great-great-granddaughter.

Funeral services will be Monday morning at 10:00 a.m. in the chapel of Thompson Funeral Home with Rev. Austin Missey officiating. Burial will follow in Shiloh Cemetery in Harrisburg, AR.

Pallbearers will be Lathan Rouse, Adam Rouse, Michael Smith and Andrew Rouse.

Visitation will be Sunday afternoon from 2:00 to 4:00 p.m. at Thompson Funeral Home in Trumann.

An online register book can be signed at www.thompsonfuneralhome.net.


Print Obituary