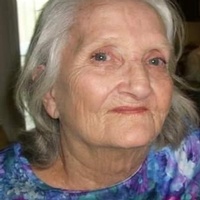 Mrs. Wanda Lee "Dee" Leggett, of Trumann departed this life on Tuesday, December 11, 2018 at Three Rivers Hospital in Waverly, Tenn., at the age of 86 years 1 month and 5 days. She was born in Leachville, Ark., to the late Ray Hon and Ozell Ray Harmon and lived most of her lifetime in Trumann. She was a housewife and of the Baptist faith. She was preceded in death by her parents, and her beloved pets, Ginger and Angel.

She is survived by one daughter, Stacey Bullock and husband Jimmy of St. Charles, Mo.; two sons, Michael Cromwell and wife Tina of Trumann and Mark Cromwell of Hurricane Mills, TN; one brother, Doug Hon and wife Diane of Illinois and 9 grandchildren, Andy Cerny, Amanda Thompson, Kaylee Cerny, Mark Cromwell, Jr., Amber Cromwell, Chrysta Melancon, Tyler Dodds, Courtney Bullock and Jacob Bullock and one great-granddaughter, Sophia Cromwell.

The family will receive friends Thursday evening from 5:00 until 6:00 p.m. at Thompson Funeral Home in Trumann. A celebration of her life will follow at 6:00 p.m. in the chapel of Thompson Funeral Home with Rev. Larry Loggins officiating.

Burial will be Friday, December 14th at 10:00 AM at Nettleton Cemetery in Jonesboro, AR.

Online guest book can be signed at www.thompsonfuneralhome.net.

 

 
Print Obituary